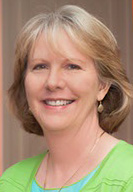 Prayer is essential!
-Bishop Mike Watson
---
Let's Talk
I held my breath. Isaiah, a delegate from Congo, stood before me holding the set of Protestant prayer beads he and other General Conferences 2016 delegates had been presented with during opening worship the previous day. The beads, made by United Methodists around the country – including the North Georgia Conference – had been a gift from the Council of Bishops and Prayer Ministry Team, offered in the hopes of connecting us all in prayer. Now, according to his interpreter, Isaiah had some concerns he wanted to share with me about the beads.
"In my country we do not pray with beads," he explained.
"Why is that?" I asked.
"The indigenous tribes often use beads to curse people, so Christians associate beads with bad things."
"Wow. I can see why."
"But here we've been given beads to pray with . . ."
"What do you think about that?"
"I am curious. These beads have a medallion with the Methodist cross and flame on it. And they have been given to us in the name of Jesus Christ, which makes them very different from the way beads are used in my country." He hesitated, clearly working through this in his mind and heart. "And the worship leader here has been teaching us how to pray with them."
"Do you feel comfortable doing that?"
"I am trying." He paused and smiled.
I stepped closer to him and whispered (through his interpreter), "It's okay. God hears your prayers whether you use beads or not."
He laughed. I laughed. He exhaled. I exhaled. We were in this together.
This was the reason I had come to General Conference. Sure, I was there to help distribute the prayer beads. But my primary hope was to talk with people about them. Given that this was, perhaps, the first time a large, representative body of a denomination had been given Protestant prayer beads, the Prayer Ministry Team members and I expected many folks to have questions – even concerns – about praying with beads. I wanted to be there to talk with them. I had even brought a sign that read, "Let's talk prayer beads!"
In the seven years I've been writing and teaching about Protestant prayer beads I've mostly encountered enthusiasm, sprinkled with myriad questions. Still, I've also come across some criticism: "Prayer beads are only for Catholics or people of other faiths." "Protestants just don't use prayer beads." "Prayer beads are an idol, a crutch, or unbiblical." In every case, we talk. It is never my job to change minds, only to enter into the conversation and find a connection. And that's what I'd found with Isaiah.
Seeing the prayer beads distributed at General Conference was thrilling. Hearing that they were so well-received that they were then taken to Jurisdictional Conference last week was icing on the cake. But really, the best part of all this has been the people and their stories; their understandings of God and the gift of prayer; and their glimpses into God's Kingdom. Whether they pray with beads or not, these are fellow Christians. They are my people. And together, we can enter into sacred conversations and find grace.
Kristen E. Vincent is an author, retreat leader, and owner of Prayerworks Studio. She is a graduate of Duke Divinity School and completed The Upper Room's two-year Academy for Spiritual Formation (#34). Kristen lives in Atlanta with her husband, Max, pastor of Inman Park United Methodist Church, and their twelve-year-old son, Matthew. You may contact Kristen at kristen@prayerworksstudio.com. 
---
Prayer Focus for the Week
Loving God, help us to be diligent in prayer, and in doing so, may we know you more.
-Bishop Watson
Sunday's Scripture
Eleventh Sunday after Pentecost
Hosea 11:1-11
Psalm 107:1-9, 43 (UMH 830)
Colossians 3:1-11
Luke 12:13-21